In Korea
[Backcountry Skiing in Ulleung Island]
*Korea's secret island as Lonely Planet introduced it
*3m Korea Powder Snow
*Where you can enjoy powder skiing & watching ocean

Tour Price :
531,000 won
Type :
Backcountry Powder Skiing Tour
Schedule :
5 Nights 6 Days
Location :
Ulleung Island, Korea
Accommodation :
Hotel
Transporation :
Van & Ferry
Pax Limit :
Min 6/ Max 8 skiers
Seats left
[

8

Seats left]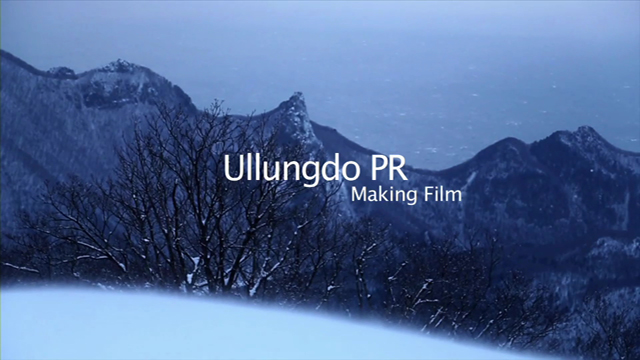 Backcountry Powder Skiing in Ulleung Island
Ulleung
Island was introduced as a secret island of South Korea by Lonely Planet.
It¡¯s 100% sure that Ulleung Island is the most beautiful island in South Korea, but Ulleung Island is more charming to backcountry skiers because of Ulleung Island¡¯s snow fall. Ulleung Island is regarded as Korea¡¯s Hokkdaido of Japan because Ulleung Island has the most snow fall in South Korea and it¡¯s about 5m during the winter season.

Ulleung
Island in winter is not discovered yet to normal tourists because winter is slow season for tourism in Ulleung Island. However passionate Korean backcountry skiers discovered the island recently and we are trying to bring more passionate backcountry skiers to enjoy backcountry skiing in South Korea.
Let¡¯s go discover Korea¡¯s secret island and enjoy backcountry powder skiing with Teamax Adventure.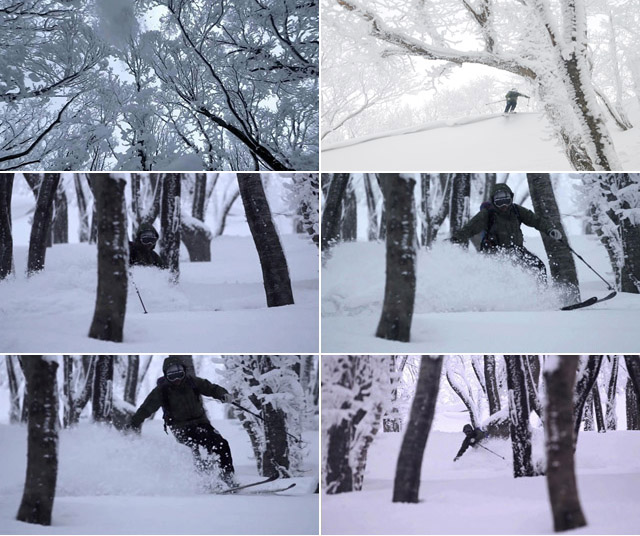 (B:Breakfast, L:Lunch, D:Dinner)
1st Day (2013.12.28)
Pick up and departure for Pohang at Seoul.(11pm) It only takes 5 hours to get to Pohang from Seoul but we should leave one day before because ferries leave early in the morning from Pohang. We will a relaxing road trip to Pohang.
2nd Day (2013.12.29)
Arrival at Pohang and we will have free time till boarding time on the ferry to Ulleung Island. Boarding time is 10 am at Pohang. During free time, you can go to Sauna for relaxing or you can have your breakfast with coffee.
It takes 3 hours to get to Ulleung Island, and once we arrive at Ulleung Island, we will check in a hotel and have a small tour to discover Ulleung Island after check in.
3rd Day (2013.12.30)
First day of backcountry powder skiing. Hike up for 3 hours and backcountry powder skiing for 1 and half of hour. Jeodong Course.
4th Day (2013.12.31)
Second day of backcountry powder skiing. Hike up for 3 hours and backcountry powder skiing for 1 and half of hour. Nari Crater Course.
5th Day (2014.01.01)
Third day of backcountry powder skiing. Hike up for 3 hours and backcountry powder skiing for 1 and half of hour. Another Jeodong Course.
After skiing, we will celebrate New Year at the hotel.
6th Day (2014.01.02)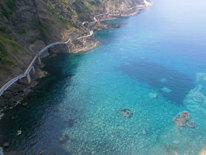 Departure day. We will pack and check out the hotel, and move to Dodong Harbor and store all luggages at the harbor. Then we will have trekking tour along Ulleung Island¡¯s famous costal trail.
Boarding time for the ferry to main land is 3 pm. Once we arrive at main land, we will have early dinner and leave for Seoul. Arrival time for Seoul is approximately 12pm.

Deadline for sign up
24th of Jan, 2014 by 24:00 pm
We do not accept any booking after that deadline because of ferry and hotel booking.
Backcountry Skiing Trip Info
Required skill level: Only Advanced skiers or snowboarders
Gear: Alpine touring ski or split board for climbing by skinning
Altitude of the volcanic mountain in Ulleung Island: 984m
Climb Hour: Maximum 3 hours
Backcountry Powder Skiing Hour: one and half of hour
1. It costs \531,000 per person for Backcountry Powder Skiing trip to Ulleung Island.
2. In order to make a tour, it requires minimum 6 pax and maximum 8 pax.
3. It includes round ticket for ferry between Pohang and Ulleung Island, accommodation, English speaking backcountry skiing tour guide, chartered transportation between Seoul and Pohang, small bus tour and trekking tour for 2nd and last day, pick up service to the hotel after skiing.
4. It does not include ski or snowboard gear, personal snacks & beverage.
Day backpack, proper clothes for backcountry skiing or snowborading, extra warm jackets and pants, warm hat, warm gloves, extra socks, sunglass, water bottle, personal snack, camera, and etc.
*Backcountry Skiing gear rental
It's 20,000 won per day for backcountry skiing with alpine touring ski binding, skins for climbing, ski poles, and ski mountaineering boots.
If you need rental the gear, please let us know in advance!
1. You can use ATM machine to transfer your payment to Teamax Adventure's bank account. It's Kookmin Bank(
±¹¹ÎÀºÇà

) and the bank account number is 215201-04-248210.
2. Also you can visit any banks nearby where you are, and ask bank tellers to transfer your payment to Teamax Adventure's bank account. In this case, you should pay for bank teller's service fee. It costs less than 1,000 won.
In order to get confirm for the tour, please email us right after you transfer your payment to TeaMax's bank account. Then you will receive an email from TeaMax for confirm.
Teamax Adventure's Responsibilities for tours
Participant Release of Liability Assumption of Risk Agreement
Please click the link above, read carefully and sign for the tours
Cancellation Policy

Cancellation fee will be charged according to conditions below as Korea Travel Agency Policy.
- 20 days before the trip: Full refund
- 10~19 days before the trip: 5%
of the whole travel expense
- 8~9 days before the trip: 10% of the whole travel expense
- 1~7 days before the trip: 20% of the whole travel expense
- On the departure day: 50% of the whole travel expense
All bookings and other inqueries will be responded within 24 hours.
No
City
Transportation
Time
Detail

1

Day
Seoul

Chartered Van

23:00
23:30

Pick up at Hongdae Subway Station
Pick up at Gangnam Express Bus Terminal



2

Day
Pohang
Ulleung Island
Ferry
05:00
05:00
10:00
13:00
14:00
14:30
18:00
19:00
20:00


Arrival at Pohang
Free time for Sauna, coffee or breakfast
Boarding on a ferry
Arrival at Ulleung Island & Lunch
Check in a hotel
Small Tour
Come back to the hotel
Dinner
Free time





3

Day
Ulleung Island
Backcountry Skiing or Snowboard
07:00
08:00
11:00
11:00
12:00
14:30
16:30
19:00
20:00


Breakfast
Start hike up
Arrival at top of the moutain
Lunch
Start powder skiing(Jeodong Course)
Finish powder skiing
Come back to the hotel
Dinner
Free time




4

Day

Ulleung Island

Backcountry Skiing or Snowboard
07:00
08:00
11:00
11:00
12:00
14:30
16:30
19:00
20:00


Breakfast
Start hike up
Arrival at top of the moutain
Lunch
Start powder skiing(Nari Crater Course)
Finish powder skiing
Come back to the hotel
Dinner
Free time




5

Day
Ulleung Island
Backcountry Skiing or Snowboard
07:00
08:00
11:00
11:00
12:00
14:30
16:30
19:00
20:00


Breakfast
Start hike up
Arrival at top of the moutain
Lunch
Start powder skiing(Another Jeodong Course)
Finish powder skiing
Come back to the hotel
Dinner
Free time




6

Day
Ulleung Island

Ferry
Chartered Van

08:00
09:00
10:00
10:30
13:00
14:30
17:30
18:00
24:00


Breakfast
Check out the hotel
Store luggages at the harbor
Start trekking tour
Lunch
Boarding on the ferry
Arrival at Pohang
Early dinner
Arrival at Seoul